Check out our

Click here for more information!




Refer a new
customer
and
get paid

Wine Serving Table in Solid White Oak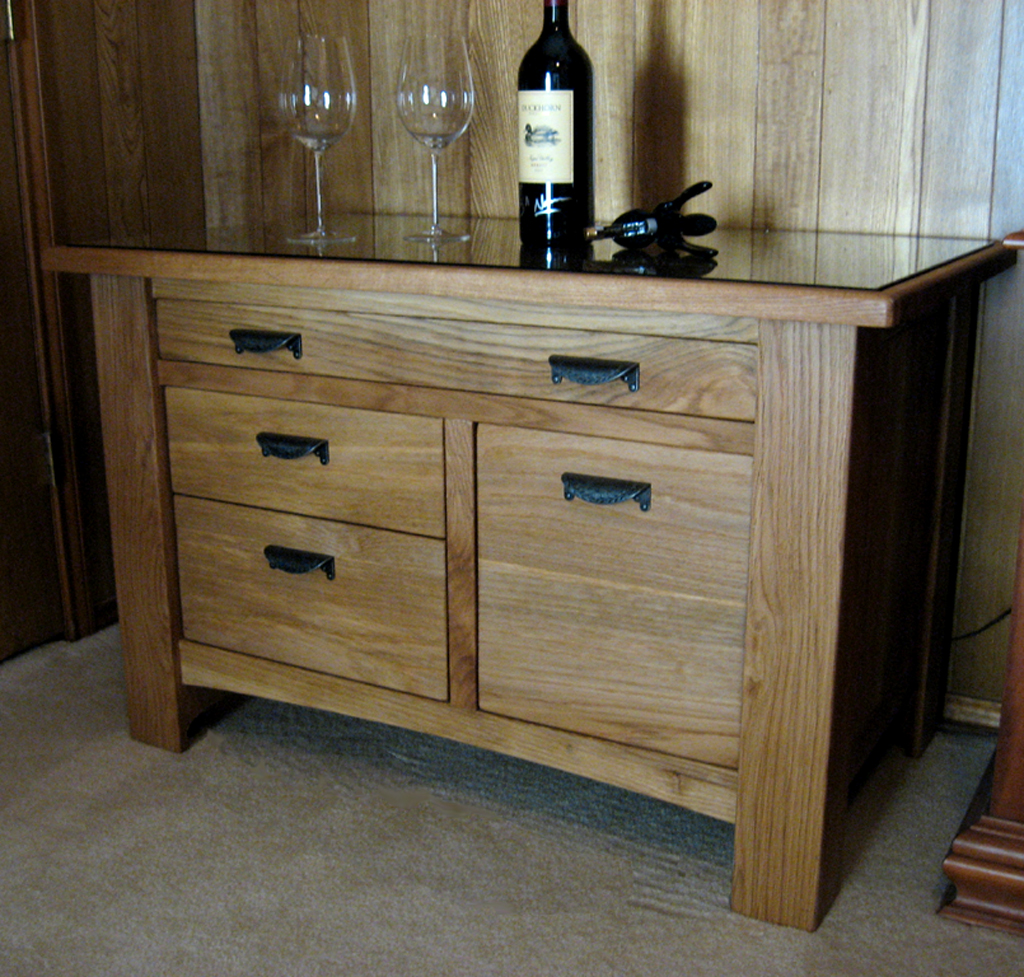 The best wines deserve the best treatment. Our client wanted a purpose-built table to open his wine bottles. The table had to meet specific height, size and utility requirements and have the appearance of an "old but well preserved piece of furniture".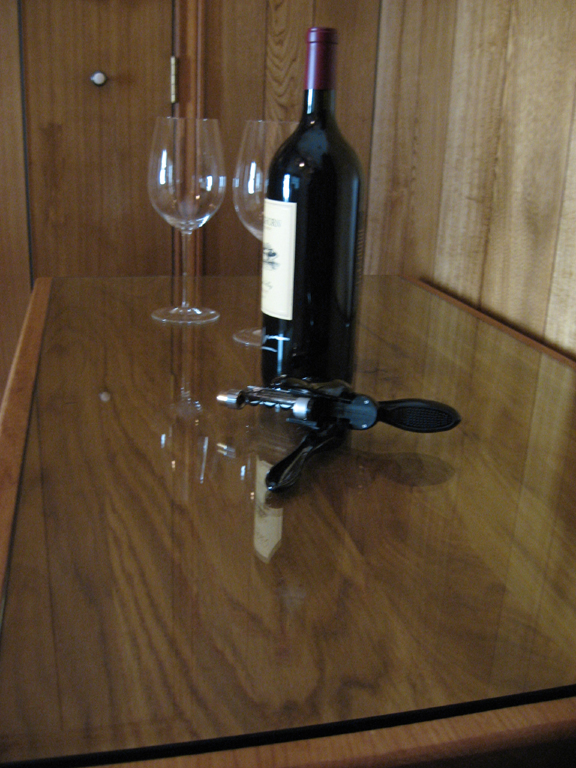 We borrowed from the traditional Tuscan style and created a hand-built rugged piece from solid White Oak that could have been found in a 16th Century Italian winery. The solid construction with mortice and tennon joinery and dovetailed drawers is accented by heavy drawer pulls in a wrought iron look. Danish oil gives the unit a wax-finished appearance and supports the overall style while offering adequate protection.

Combining the old world construction techniques with modern conveniences such as stainless steel ball bearing drawer slides and a glass top to prevent spills from staining the wood creates a unique future family heirloom.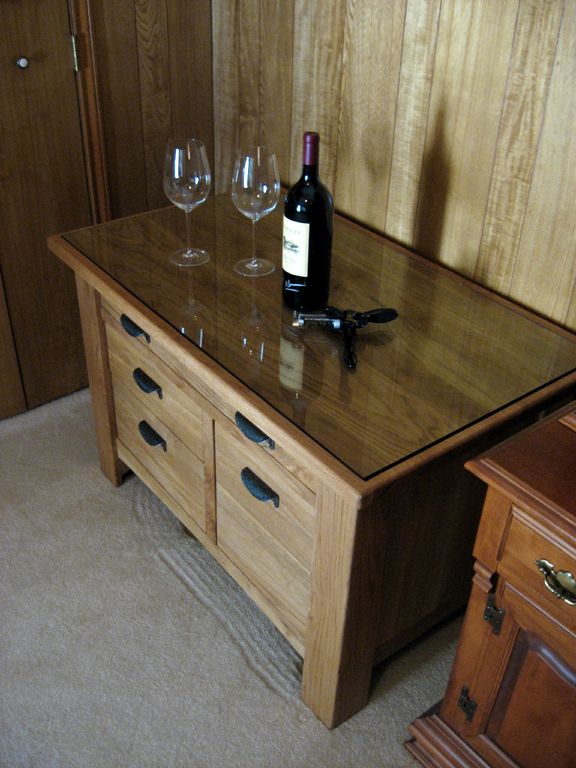 The shallow drawer at the top houses the client's wine list while the pull-out trash bin allows for the quick disposal of seals and corks. Two additional drawers store corkscrews, knives, spouts, napkins and other serving utensils.



A truely useful pice of furniture no wine conusseur should be without!