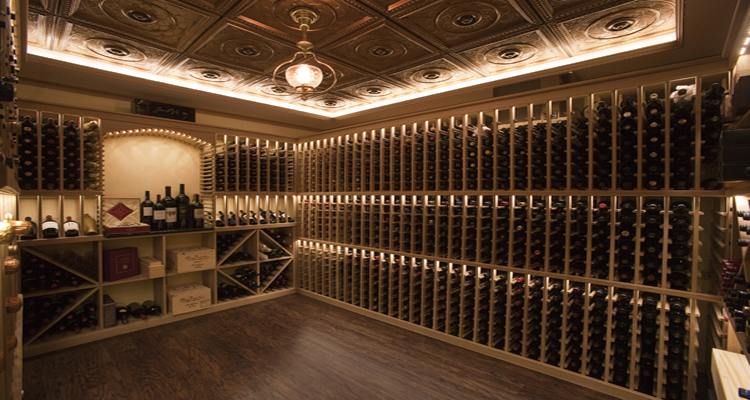 For those who spend a life time learning about the nuances of wines from around the world and building their wine collections, preserving this delicate treat is just about as important as enjoying it. In Texas Timber Wolf you have found the partner that helps you with this taks. We help design and lay out your space and then build custom storage solutions that show off your valuable collection.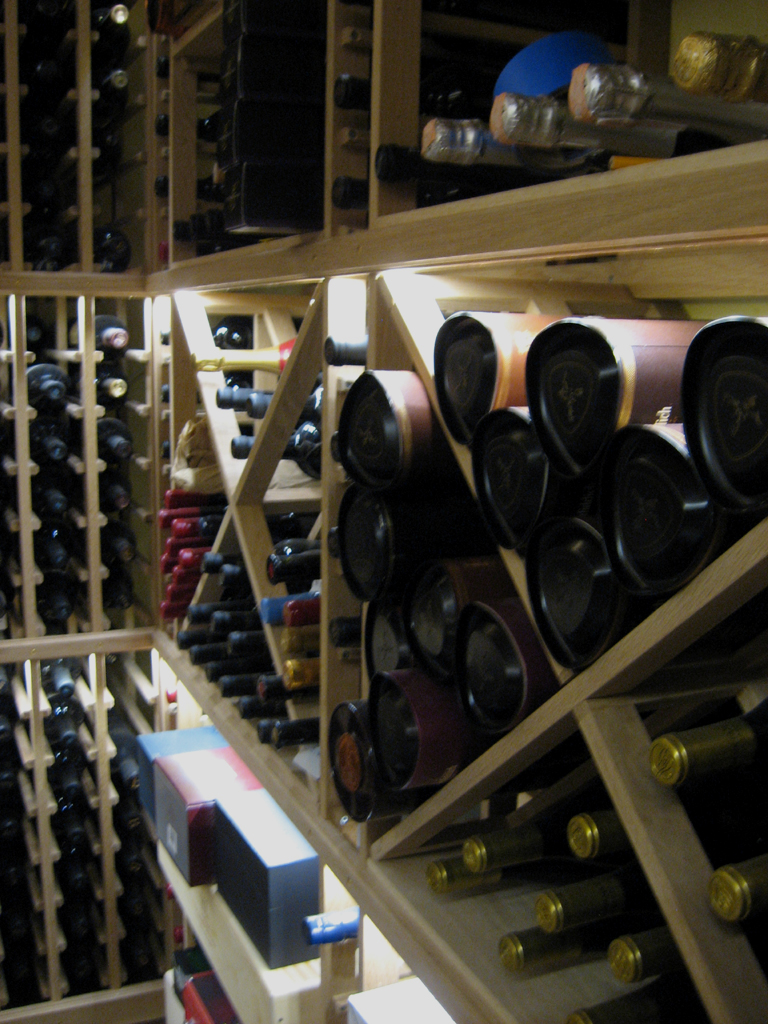 Our Wine racks are built-to-order one cellar at a time. Fabricated from domestic lumber in our shop in Wylie, TX, each individual part is milled and then screwed together to make an exceptionally strong, yet flexible connection.

For centuries White Oak has been the wood of choice for wine barrel makers, due to its unique stability under moisture and temperature changes. That's why our material of choice is solid White Oak.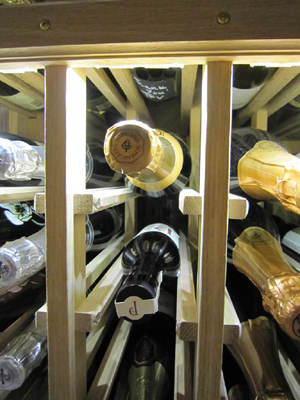 Universal Bottle Spacing™

Our wine racks are not only custom designed but also optimized for space and utility.

The in-house developed
Universal Bottle Spacing allows for storage of nearly all bottle sizes from Port to Champagne.

A must-have feature specifically for collectors that store a large variety of wines from numerous sources. No more scratching labels or bottles falling through.

Universal Bottle Spacing™ is only available from Texas Timber Wolf!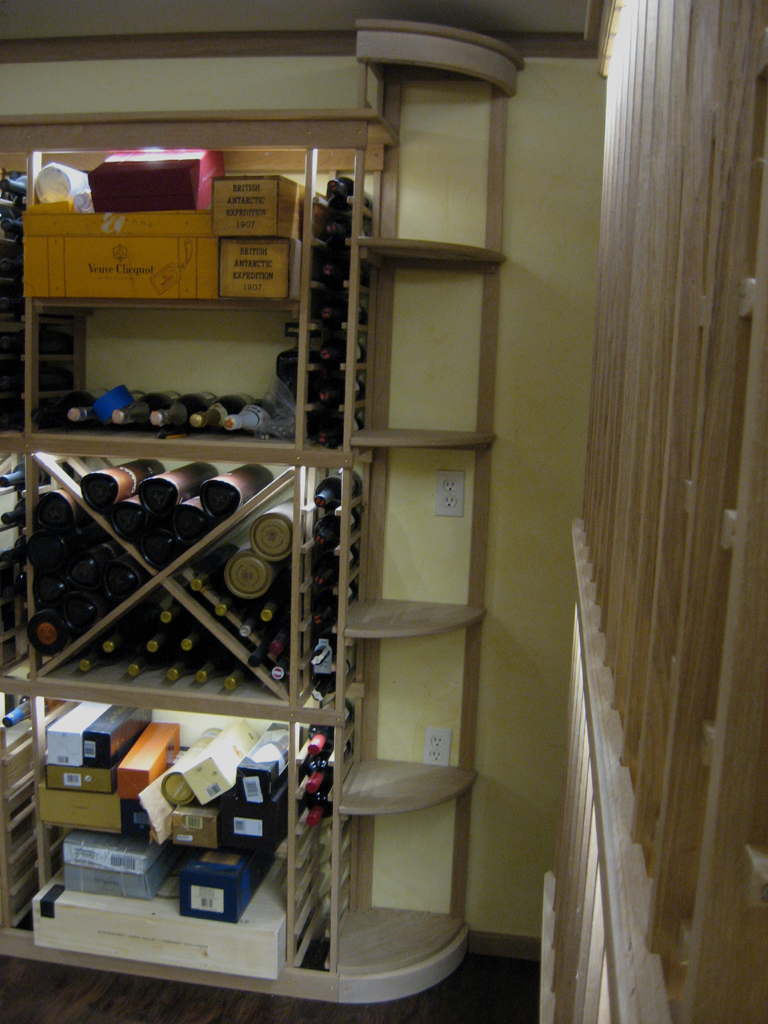 Special features like arches, custom lighting and end shelves offer the opportunity to display memorabelia while specially designed display storage allows the showcasing of special wines integrated into the bottle storage.