Check out our

Click here for more information!




Refer a new
customer
and
get paid

Warning: Invalid argument supplied for foreach() in /home2/ttwwolf9/public_html/pageMenu.php on line 77


We finish your Home!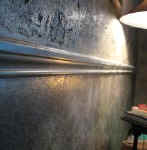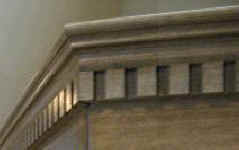 Your house is not a home until you've made it your own and put a touch of your own style in it.

We can help you achieve the stunning first impression you are looking for. Whether you choose standard molding or have custom trim made specifically for you, we can help.
Add Crown molding to a room to accessorize it. Create a traditional look and feel for a dining room with wainscoting or give your

home the warmth it needs by adding precious hardwood or eco-friendly bamboo floors.

If you can dream it, we can do it.

Our Finish Carpentry service includes all the custom work needed to make your house unique:

| | |
| --- | --- |
| | Fireplace Mantels |
| | Baseboards and Crown Molding |
| | Chair Rails, Wainscoting and Paneling |
| | Door and window casing and trim |
| | Hardwood or Laminate Flooring |

If your home or office needs a touch of something special, let us know.
We are happy to create it for you.