When the client approached Texas Timber Wolf with the idea to create this stunning Library with space for all their storage needs and a generous-sized flat screen TV, they had nothing but a bare wall to start with. We designed the unit to accommodate both his and her wishes and fit the constrained 18" deep space. The result is an 8' tall, 10' long centerpiece that ties three adjacent rooms together with the use of color, style and utility.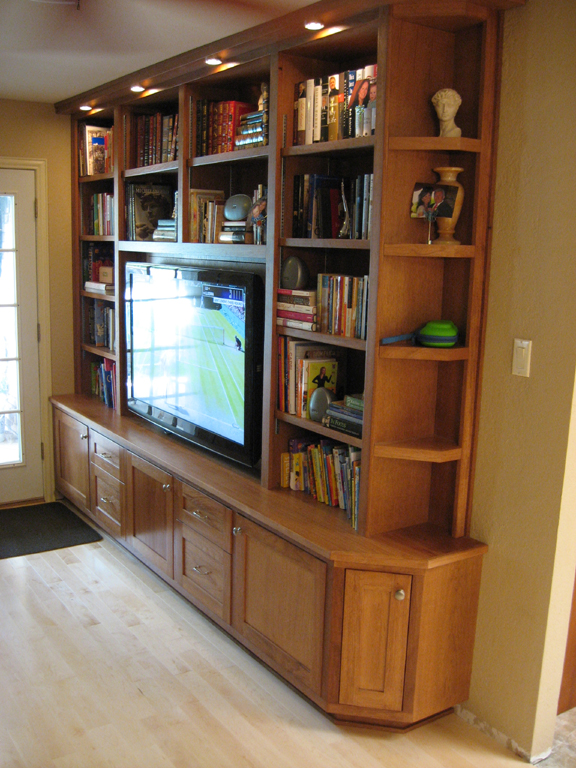 First impressions matter: in this case we included a 45 degree end shelf to invite the eye into the rest of the room.

The accent lighting at the top of the unit adds drama and eases the reading of the book titles while not interfering with the TV picture.
Our signature TV swivel back mounting surface creates a convenient hiding space for all wires and even the client's wireless Internet router. This unique Texas Timber Wolf design is strong enough to carry a 56" flat screen TV, yet invisible when closed.
Large drawers provide plenty of storage space for DVDs and kids' toys. The pull-out Audio/Video equipment rack, another unique Texas Timber Wof feature, allows for easy access to the back of entertainment components and is totally invisible when pushed in.